Google Analytics is a free web analytic software by Google that is used to track a website regarding number of visitors, time spent, location, age group and so many other parameters.
For WordPress users, an easy way is MonsterInsights plugin once Google Analytics account is activated.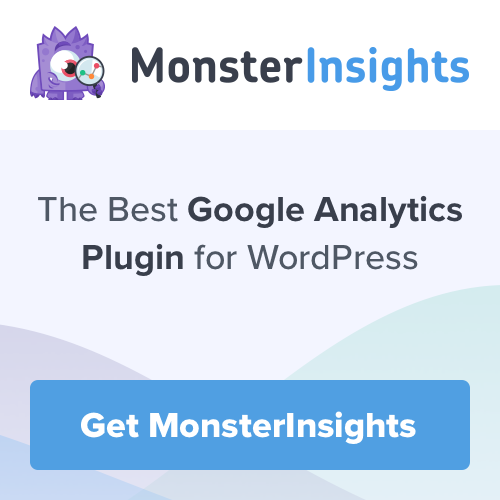 Configuring Google Analytics and MonsterInsights for finsplendid.com
To start with, this article is regarding opening a new Google Analytics account for finsplendid.com and configuring the same with MonsterInsights.
[wds id="3″]
Settings with General, Engagement, eCommerce, Publisher, Conversions, Advanced headings. Most of the features are supported only in the paid versions.
[wds id="2″]
WooCommerce versus Magento: Our Experience
When it comes to ecommerce, one thing that is great about WooCommerce is that it needs comparatively less hosting resource than Magento, one of the most popular ecommerce platform.
In our case with GoDaddy Ultimate Plan (priced 449 INR/month on renewal) as we tried to install Magento, it led to a chaotic situation with almost total deletion of our existing contents on this website because Magento's installation led to the shortage in the overall web hosting capacity.
The issue was only resolved after upgrading to GoDaddy Business Hosting plan (priced 1919 INR/month on renewal, i.e., more than 4 times costlier than Ultimate Plan at 449 INR/month). Keeping aside low cost, WooCommerce is still preferred by publishers over Magento as WordPress is a market leader in CMS and WooCommerce is a WordPress plugin that can be added to any WordPress site within a few minutes blending nicely with blog posts which is the core area of publishers.
Here is an opinion if to opt for the paid plans:
Agency Plan Priced at 1.33$ Per Month Per Site Recommended for Digital Marketing Agencies/Consultants
Agency Plan priced at 399.50$ that supports upto 25 sites leads to pricing of almost 16$ per year or 1.33$ per month for one site. This is something that digital marketing agencies or consultants should easily realize from their clients while adding value in terms of smarter application of web analytics to clients' jobs.
E-commerce tracking that comes with MonsterInsights Agency and Pro Plan (not available with the Plus Plan) clearly formats the Google Analytics stats needed to better scale WooCommerce and easy digital downloads store. With customizable displays, one can quickly view at-a-glance reporting wanted such as: Average Order Value, Conversion Rate, Shopping and Checkout Behavior, Sales Performance and much more.
By creating value to ecommerce customers with fresh insights and recommendations, these digital marketing agencies can standout justifying their initial investment in the software.
Related Article: